Excel
Yourself
don't be a
product of your
environment.
your environment
is a product
of you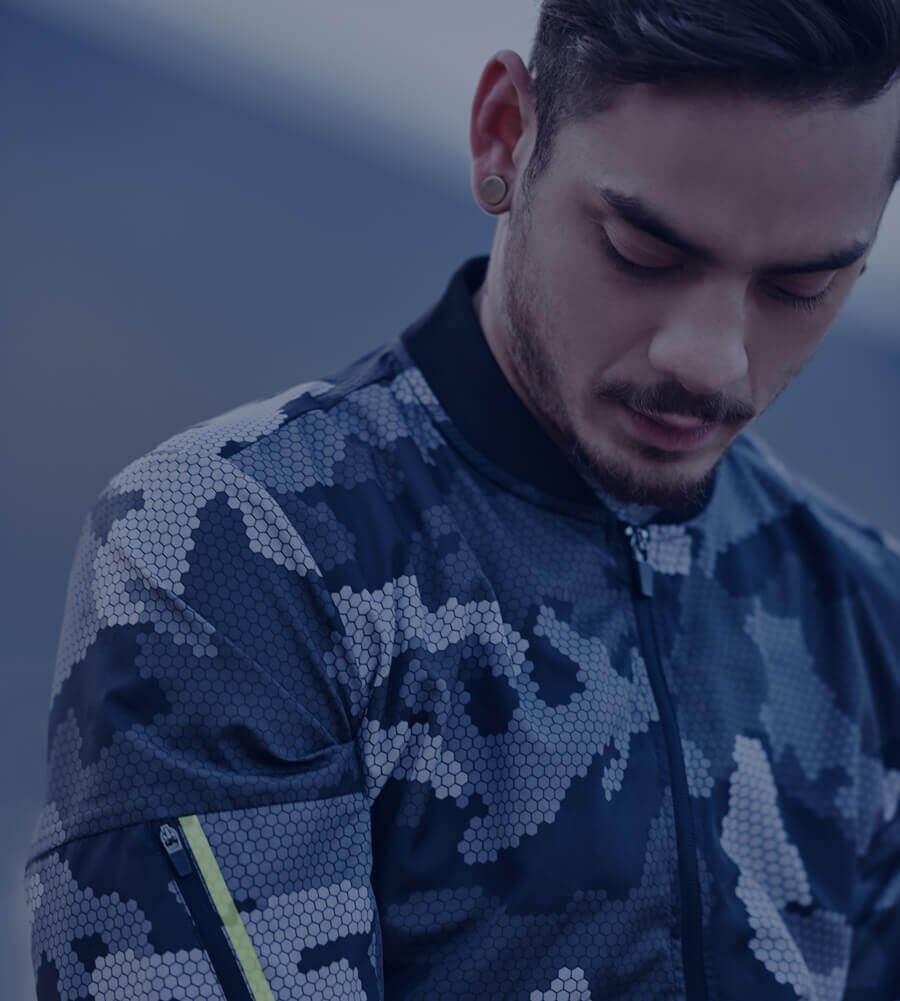 The best athletes adapt to the conditions around them and New Look Men Sport is no different. Your training environment shouldn't be an obstacle. Shape your environment to your needs and our activewear will follow suit. Changing and adapting as you need us to.
By investing most of our efforts and resources in sourcing the best materials for the job, you can be confident your gear will last as long as you do. This isn't fashionable sportswear, it's activewear for the stylish man. No nonsense performance.
"We want to deliver true performance

with fashion layered on top."


-CHRISTOPHER ENGLINDE, MENSWEAR DIRECTOR


Getting the right fit is crucial in any clothing but, if you're continuously pushing your boundaries, a poor fit could be holding you back. Our Running and Training collections will give you a full range of movement whilst also staying true to your shape, leaving you to concentrate on the important stuff. Results.
Strong and fitted clothing will support your muscles and joints to reduce strain and minimise fatigue. We're allowing you to keep pushing your limits with the knowledge you've got the necessary technology in your gear to progress and improve in every session.
"We have delivered a comprehensive range that is both

functional and cool."


-Christopher Englinde, Menswear Director


All of this technology and product development is to provide as much comfort as possible. This reduces any danger of overheating, rashes or sore spots, leaving you to train harder and longer.
"I have spent most of my time working meticulously on the fit,

that's crucial to the range."


-Cameron Setoudeh, Head Activewear Designer
Ultimately, we've developed a best-in-class range that will be easy on your wallet and focused on your progress. Get top of the range activewear without the lofty price tag.
"We have only scratched the surface so far,

there's plenty more to come from New Look Men Activewear."


-Cameron Setoudeh, Head Activewear Designer
Scroll